In the case of exterior wall,The beginning of the heart has not changed. NANO 6S helps Television Building to create a "world class dream project"!
Author:Admin Click:929 Time:2017-12-19 15:13:00
The word "mosaic" comes from ancient Greece
IT means
It requires patience, meditation and artistic work
It is exquisitely carved, delicate and charming
Can make people savor
It's an ancient art of decoration
And the protagonist that we want to introduce today
television building
Clever use of the essence of mosaic design collocation
Make people Find everything fresh and new
A ingenuity to create Remain true to our original aspiration
Lively, romantic, full of sunshine and air, The Television Building, located in Yueyang, Hunan, is made up of Golden Maple Jade NANO 6S and toughened glass.
From afar, like a piece of exquisitely carved mosaic, by a powerful and unconstrained style design, it stands in the central city.
The transparent glass makes the sense of space in it infinitely magnified, and NANO 6S is like a white jade, symbolizing the deposition of the past, and reflecting the new life.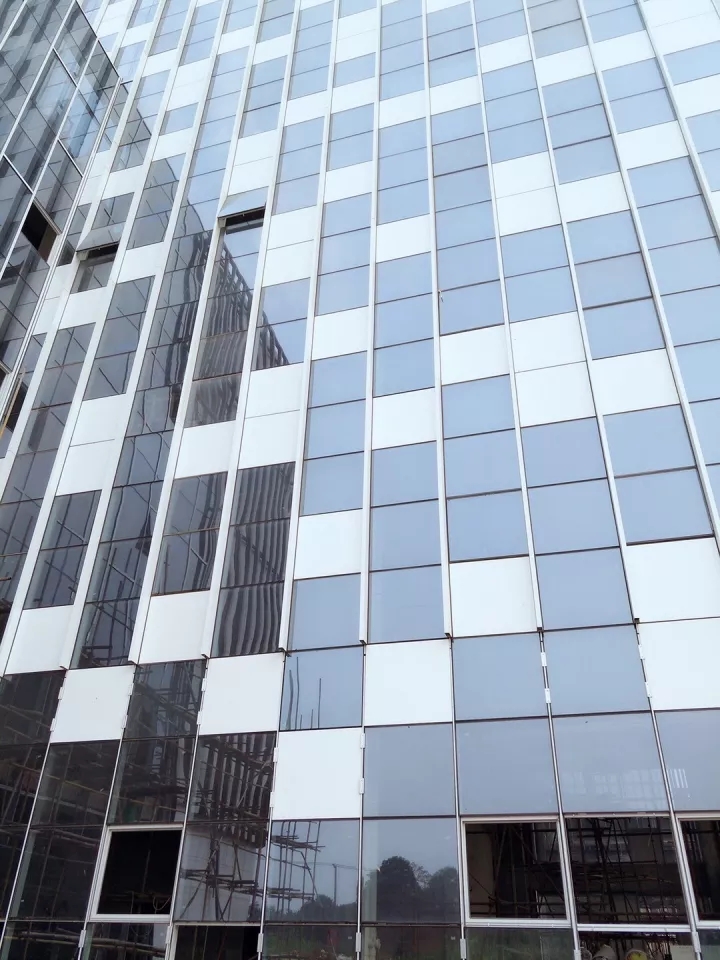 Its existence is more like a beautiful landscape
Cool NANO 6S complete exhibit building design have a unique style, more beyond the traditional, the maximum inhalation of light, spillover, and the existence of it, is a completely new experience.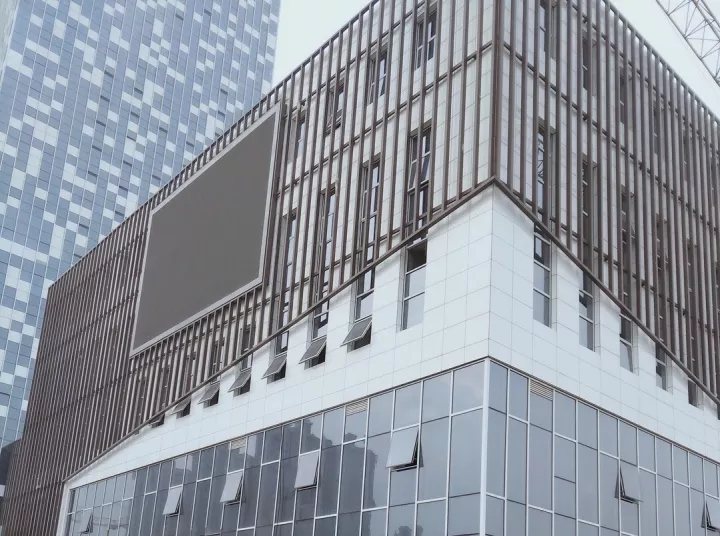 Scarcity of land, top master design, top materials, and hardcover brands
NANO 6S has the incomparable fine texture and excellent physical properties that can't be compared with natural stone. It has never been restricted by space, environment and scale.
Elegant and noble white is also a choice in the field of exterior wall decoration, and the harmonious cooperation with Television Building is also the best recognition for both sides!
A style that endows a person's life,it is a great and lofty art.
This is what Nepal once said. From here, we can explore the reason why designers constantly explore the possibilities of space, full of aesthetic enthusiasm for life, and try to make life beautiful.